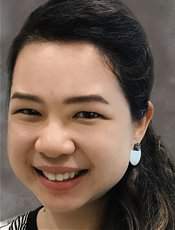 esiree graduated with a Bachelor of Laws (Honours) degree from the University of Birmingham in 2015. Upon her return to Singapore, Desiree joined Margaret Law Corporation to undergo relevant legal training and practice training. She completed the Singapore Bar Admission Course and was admitted as an Advocate & Solicitor in Singapore in 2017.

Desiree's key areas of practice are intellectual property, corporate and commercial law. She advises clients on intellectual property matters and manages their intellectual property portfolios, particularly in the area of trade marks. Desiree also advises clients on corporate advisory matters and has experience in the drafting of various commercial agreements.

Desiree is fluent in English and Chinese.