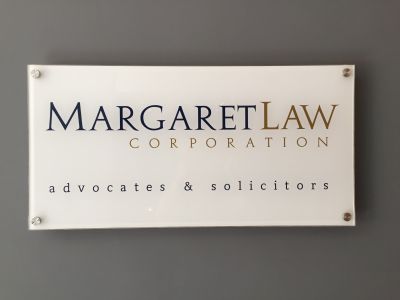 argaret Law Corporation is a boutique Singapore law practice specialising in intellectual property, corporate and commercial law.
We advise a wide range of local and foreign clients including private entrepreneurs, small and medium enterprises, multinational corporations and government-linked organisations. Our lawyers take pride in providing professional, personalised and effective legal services for each of our clients.
As a specialist intellectual property practice, we are committed to helping you protect your valuable intellectual property rights and to harness their intrinsic value for the strategic growth of your business.
We also advise our clients on their corporate and commercial legal matters, including mergers and acquisitions, shareholders' and directors' rights and duties, corporate finance and drafting of legal documentation and commercial agreements.
We are defined by our sound knowledge of the law, outstanding quality of work and an unwavering commitment to helping you find practical solutions to legal issues.