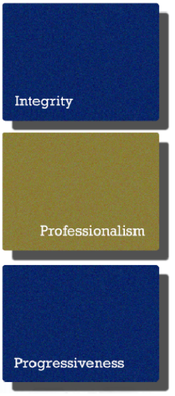 e believe good values form the cornerstones of our practice.
We earn the trust of our clients by our firm commitment to protecting their interests without compromising integrity and our duties as officers of the court.
Integrity:




We always do what is right and honourable, not what is easy or profitable.

Professionalism:




We deliver each piece of work competently with pride and the highest level of care and skill.

Progressiveness:




We welcome modern approaches and are ready to think out of the box in customising legal solutions.