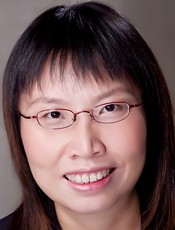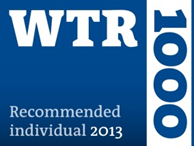 MARGARET LAW
Advocate & Solicitor (Singapore)
Solicitor (England & Wales)
Notary Public (Singapore)
T:
+65 6835 7250
E:

argaret's expertise lies in the area of intellectual property law. She represents a wide range of clients and regularly advises on issues concerning the protection and commercial exploitation of intellectual property.
Identified by The World's Leading Trademark Professionals for consecutive years as a recommended expert in Singapore in trade mark prosecution and strategy, Margaret has been described as "highly skilled", "multi-talented" and having "a reputation for excellence in prosecution and transactional work".
Research by the publication also reveals that her clients, "most notably promising small to medium-sized enterprises appreciate her highly personalised service, close attention and strategic direction".
Practice Focus:
In recent years, Margaret has been actively involved in advising companies on legal strategies to enhance business development through effective protection, management and of intellectual property. Many of the companies Margaret advises are outstanding Singapore companies with local or overseas expansion plans supported under grant schemes administered by Singapore governmental agencies.

Margaret is a certified consultant under the SCOPE IP program administered by the Intellectual Property Office of Singapore ("IPOS"). She is also on SPRING Singapore's panel of consultants for IP Legal Diagnostics program under the Innovation & Capability Voucher ("ICV") Scheme. As a legal consultant, Margaret advises promising local companies on the strengths and weaknesses of their intellectual property portfolio and makes legal recommendations that lead to effective use of intellectual property for the strategic growth of the companies.

Margaret represents clients from various industries including food & beverage, entertainment, hospitality, beauty, education, publishing, music, the arts, retail, financial services, manufacturing, furniture, hardware, interior design and information technology.

Margaret regularly advises clients on strategies for the protection of intellectual property through trade mark, patent and design registration. In particular, she is experienced in advising companies on their global brand protection strategies from a practical perspective which maximises the value of the clients' intellectual property.

Margaret's area of practice includes advising clients in commercial transactions which involve intellectual property. She has represented both franchisors and franchisees in many successful franchises in various industries. Margaret is also experienced in the drafting and negotiation of various commercial agreements such as franchise agreements, licence agreements, supply agreements, distribution agreements, agency agreements, research and collaboration agreements, joint development agreements and information technology agreements.
Qualifications:
Margaret received her Bachelor of Laws degree from the National University of Singapore in 1995. In 1998, she obtained a Master's degree from the same university. She was admitted as an Advocate & Solicitor in Singapore in 1996. In 2000, she was admitted as a Solicitor in England and Wales.
Languages:
Besides English, Margaret reads and writes Chinese and is able to communicate effectively in Mandarin. As she has lived and worked in Hong Kong, she is also able to conduct business in Cantonese with her Cantonese-speaking clients. In addition, she is able to speak conversational Japanese.
Professional Memberships:
Margaret is a member of The Law Society of Singapore, Singapore Academy of Law, Asian Patent Attorneys Association (APAA), International Trademark Association (INTA), European Communities Trade Marks Association (ECTA) and Licensing Executives Society.