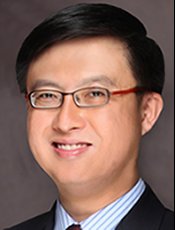 SYN YI MING
Advocate & Solicitor (Singapore)
Solicitor (England & Wales)
T:
+65 6386 1855
E:

i Ming specialises in corporate, commercial and intellectual property law, and has extensive experience in legal practice and a senior in-house role.
Practice Focus:
Yi Ming advises clients on wide-ranging aspects of corporate, commercial and intellectual property law, including the following areas of practice:
Mergers & acquisitions
Foreign direct investments and cross-border transactions
Capital markets and corporate finance
Company law, shareholders' and directors' rights and duties
Commercial contracts and legal documentation
Intellectual property matters, including trade marks, copyright and domain names
Information technology and E-commerce
Statutory compliance and regulatory matters
Yi Ming has been involved in highly complex corporate and foreign investment transactions in various jurisdictions. He practised in the corporate and banking departments of two major Singapore law firms in the early years of his legal career, before moving to Hong Kong where he specialised in cross-border transactions and, in particular, foreign direct investments into China. During his stint in Hong Kong, Yi Ming was the lead lawyer in various high-profile M&ampA and capital markets transactions, including one of the largest H-share IPOs at that time.
Prior to joining Margaret Law Corporation, Yi Ming was Director, Legal & Regulations at Singapore-based investment house Temasek Holdings. In his capacity as a senior transactional legal counsel, Yi Ming played a key role in many of Temasek's M&A and private equity transactions, especially in relation to its investments in Singapore, China and the Asia region. He was also in charge of managing and advising on the intellectual property portfolio held by Temasek, and has intimate working knowledge on legal and commercial issues relating to trade marks, copyright and domain names.
Yi Ming is a certified consultant for the SCOPE IP program administered by the Intellectual Property Office of Singapore (IPOS). He is also on SPRING Singapore's panel of consultants for the IP Legal Diagnostics program under the Innovation & Capability Voucher ("ICV") Scheme.
In the course of his legal practice and in-house career, Yi Ming has had the opportunity to advise and work closely with many entrepreneurs, small and medium enterprises, private equity funds, multinational corporations as well as government-linked companies and statutory boards.
Qualifications:
Yi Ming received his Bachelor of Laws degree from the National University of Singapore in 1995.


He was admitted as an Advocate & Solicitor in Singapore in 1996, and as a Solicitor of England and Wales in 2000.
Languages:
Yi Ming is bilingual in English and Chinese, and is able to communicate effectively and review and draft legal documents in both languages.
Professional Memberships:
Yi Ming is a member of The Law Society of Singapore and Singapore Academy of Law.